Pennsylvania Licensed Marriage and Family Therapist
Pursuing Licensure in Massachusetts
Associate Member, American College of Pediatricians

This is what I do:
Individual, Family, and Marital Therapy. I work with all age groups

.



Ask me about online psychotherapy for PA residents. I use a HIPPA compliant program called VSee.
Professional Development Workshops
I have many prepared workshops - I will also construct a unique workshop for you

.
I have many prepared community education workshops - I will also construct a unique workshop for you

.
Mentoring Helping Professionals

- I have 30 years experience as a mental health professional.
Coaching for Citizens and Community Leaders from a traditionalist communitarian perspective.
What is Interpersonal Wisdom?
This is my own unique approach.

In a media-driven information age that simultaneously undervalues important ideas and saturates us with too much information, I try to be both a "spreader" and a "sifter". I will help you discover important wisdom and filter out unessential nonsense - and then help you do something with the awareness.





Phone: 603 319 1035


Contact Kevin Kervick directly by confidential E-MailThank you for taking the time to get to know me a little better.
Please feel free to call me or send an e-mail to find out how we might be able to work together. Thanks again.
Powered by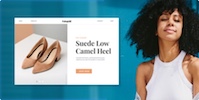 Create your own unique website with customizable templates.