Interpersonal Wisdom
the capacities of the best talk therapists

There are increasing numbers of professionals in the talk therapy community that are part of a new consciousness, which is seeking to find commonalities across the various psychotherapy models, schools, and disciplines rather than accentuating differences. The Interpersonal Wisdom approach is connected to that emerging consciousness.My need to synthesize ideas intersects with my desire to contribute to the field in my clinical workshop and mentoring service for professionals. I hope these offerings will be important contributions to the professional helpers community.I have a blog about Interpersonal Wisdom and other topics of interest here.Interpersonal Wisdom Workshop
Interpersonal Wisdom is a term I am using to describe the ways of being in talk therapy that bring about the best results regardless of specific theoretical orientations or preferred working models.
It is a common factors approach that draws from existential, interpersonal, psycho-spiritual, and object relations philosophies in order to promote therapeutic excellence.

I am offering the
Interpersonal Wisdom
workshop for talk therapists that wish to think deeply about the capacities and characteristics of the best among us and how we can re-discover and enhance those capacities. In the workshop I try to facilitate a conversation about the following:
Are there natural talk therapists?
What qualities and characteristics do they possess?
What is interpersonal wisdom?
Can it be learned?
Does our current educational and mentoring process cultivate great talk therapists?
Which life experiences cultivate great talk therapists?
What do we know about what works in professional helping?
How do talk therapists diminish their effectiveness?
What conditions must exist to support great talk therapists?
What are some common myths and misunderstandings about our work?
Are there common factors that exist in all great talk therapy?
What are the specific inter-personally wise capacities that lead to change.
How might our helping community change in order to enhance interpersonal wisdom?
How can interpersonal wisdom contribute to the making of a better world.
Contact Kevin Kervick to find out more about the Interpersonal Wisdom workshop. It can be tailored for large or small audiences from across the professional helpers landscape.

Upcoming Workshops:None ScheduledAgenda

What we think we know and why a lot of it is wrong 09:00 – 10:15
Break 10:15 – 10:30
What is talk therapy at its core? Why does it work? 10:30 – 12:30
Lunch 12:30 – 1:30
Common factors radicalism, therapist factors, and the alliance 1:30 – 2:45
Break 2:45 - 3:00
Allowing your natural gifts to flourish – Interpersonal Wisdom 3:00 – 4:30

Learning Objectives:

Participants will learn:
The specific capacities and characteristics that constitute Interpersonal Wisdom.
The common factors that lead to excellent outcomes across all models of talk therapy.
Some common myths and misconceptions about our work.
How to practice in a way that maximizes natural healing capacities.
How to maximize treatment settings for powerful service outcomes.
Powered by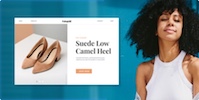 Create your own unique website with customizable templates.